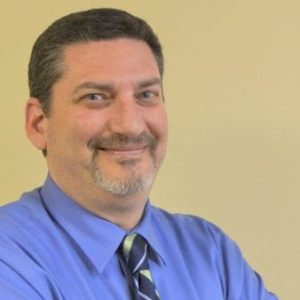 Coral Bay Recovery's Co-Founder and Clinical Director is Mark Jacobson, LMFT, MCAP, a Licensed Marriage and Family Therapist and Master's-level Certified Addiction Professional who has provided both inpatient and intensive outpatient addiction treatment for people from all across the country and all walks of life who struggle with addiction and co-occurring mental health disorders.
Having been a Primary Therapist, Clinical/Program Director, and Chief Clinical Officer at several top treatment facilities in South Florida, Mark is experienced at effectively using a variety of evidence-based practices to address the addiction and mental health needs of clients. A graduate of Nova Southeastern University, Mark is passionate about using all his training and experience (along with his warmth, empathy and humor) to help clients focus on efficient solutions that can transform their lives for the better.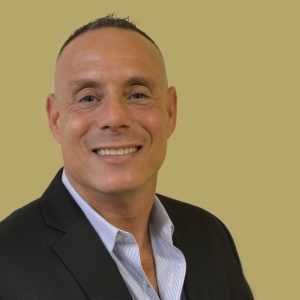 Coral Bay Recovery's Co-Founder and Chief Financial Officer is Scott Snader. Scott has worked in both substance abuse and mental health for the past 15 years. His career started as a substance abuse counselor for the Department of Youth and Family Services in New Jersey. He has since held many positions from Director of Admissions for a mental health and substance abuse program to being part of a start-up, 100-bed program in Boca Raton, Florida. Scott is a graduate of Widener University in Pennsylvania and is also in recovery himself. He truly has a passion for helping others that struggle with addiction and re-learning how to turn their life around and make it into something great.
Intensive Outpatient Addiction Treatment
Once a client realizes that his or her addictive behaviors have gotten to the point where they interfere with their normal functioning, and they're not fulfilling their obligations in various areas of their life, it's time to take action. And coming to treatment is the first step.
If you need detoxification services, we can help arrange them at a top facility that specializes in safe, medically managed care that's under the supervision of a medical doctor who specializes in addiction treatment. Then, when you're ready for the next step in your recovery journey, we'll help you with that as well! Whether it's a residential or partial hospitalization program–or directly to Coral Bay Recovery for Intensive Outpatient Program (IOP) treatment, we'll help with that, too. Regardless of the path, we'll make sure that it's the best one for you, your family, and your health.
Once you arrive at Coral Bay, we'll create a personalized treatment plan with goals and objectives that can help you overcome your addiction to drugs or alcohol, as well as other problems that may be coming between you and your happiness.
At Coral Bay Recovery, clients have the opportunity to:
Learn the difference between being in recovery and just being sober.
Learn a variety of coping skills and tools that will eliminate the need to turn to mood- or mind-altering substances.
Identify their relapse triggers and develop a comprehensive relapse prevention plan.
Learn more about our drug and alcohol treatment program.
Co-Occurring Disorders/Dual-Diagnosis
It is extremely rare that alcohol, drug, and other addictions occur in a vacuum. Frequently, clients who struggle with addiction have also been coping with other mental health issues, such as depression, anxiety, bipolar disorder, and others. At Coral Bay Recovery, we address both the addiction and the co-occurring disorder, because they often go hand in hand.
For those who need medication management for their co-occurring disorders, our board-certified psychiatrist is experienced in working with those struggle with substance abuse. This ensures that clients can receive the integrated benefits of both psychopharmacology and psychotherapy.
Personalized Service
Whether this is your first time receiving intensive outpatient addiction treatment, or you've made several attempts at recovery, Coral Bay has something to offer: Real treatment. We're small, so you won't find a cookie-cutter, factory approach to helping clients achieve lasting, positive change. This comes from having a true understanding of the problem, seeing where your past attempts have fallen short, identifying unproductive thoughts and patterns of behavior, and establishing new, healthier ones.
Armed with this personal insight, and an arsenal of new coping tools and skills, you'll be ready to begin experiencing change. All it takes is the willingness to try something different!
Coral Bay Recovery is an out-of-network provider for many major insurance providers, including:
Aetna
BCBS
Cigna
Value Options/Beacon
United Healthcare (UHC) and more
To take the first step towards a life in recovery from drugs and alcohol, call 732-485-4981 or complete our contact form: